Wet Dream 1978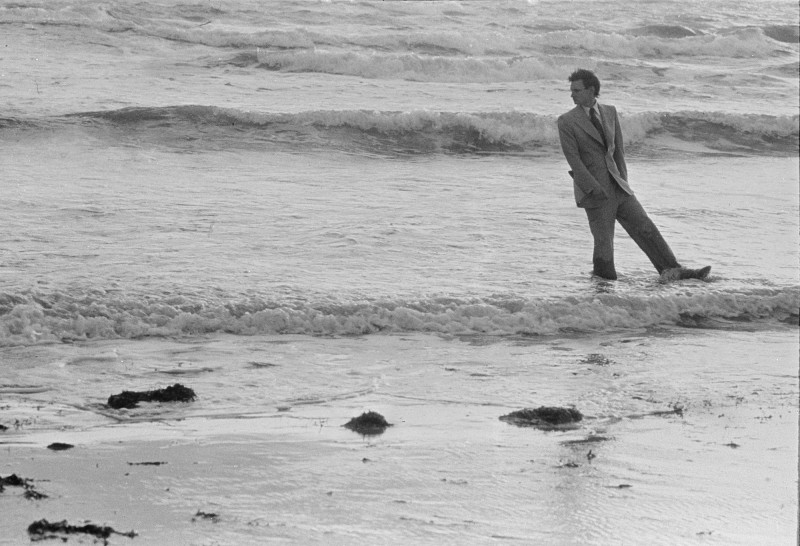 Wet Dream 1 1978, archival digital print from 35 mm colour transparency, size variable
Wet Dream 1978
Action, and performance, six 35 mm slide projectors, analogue computer controller, bed prop
Initially a set of actions: 'walk into water, fall into the sea'. These actions were documented and remain evidence of the initiating work, Wet Dream. A short time later the same action was reshot from three positions to create an animated panorama for a unique performance. Six computer controlled slide projectors were used to create a panoramic seascape. Both the initiating action and the performance (two distinct works) were called Wet Dream.
Performance:
A bed is positioned against and parallel to a gallery wall.
A man in a suit gets into the bed and pulls the bed covers over him.
Lights out, projectors on.
the projection shows an animated panorama of a beach with a man walking through the shallows in a suit. The projected man reaches the centre of the panorama (located immediately above the bed) and falls backward into the water.
The projectors are switched off and the gallery lights are switched on. The audience sees the man rise from the bed and walk away (in real-time) dripping wet.