Accident & Process 2012 – 2015
Many a slip…, from the series Accident & Process, 2012, archival digital print, dimensions 180 x 180 cm, ed 4, Monash Gallery of Art, Melbourne.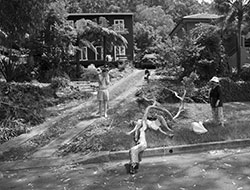 Document one (tree), shows a constructed moment that began from an accident: In stormy weather a tree spilt and branches fell, neighbours spontaneously created the scene of a man trapped under a fallen tree.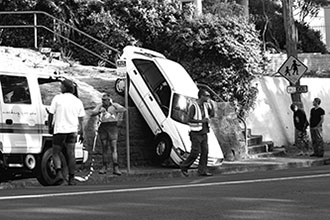 Document two (car), shows an accident on a suburban street. This photograph was unplanned. This accident really happened.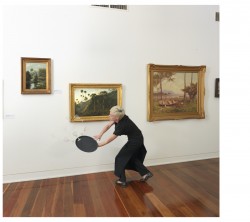 Many a slip… , shows an accident in an art gallery: A drinks waiter with a tray of glasses stumbles. This image was constructed from many photographs.
Location
Monash Gallery of Art